Transportation and logistics is a huge business in Palm Beach, Florida. There are many companies who provide outstanding services to its customers. Here are the best transportation and logistics companies you will find in Palm Beach.
Ryder Logistics


It is a leading provider of integrated logistics. The company takes a differentiated approach to supply chain solutions. We have deep industry knowledge that gives our business a competitive edge. We provide warehouse, distribution and transportation services at a reasonable cost.
NFI Logistics


It is a provider of fully integrated third-party supply chain solutions. The company serves customers around the world across various industries. It provides customized solutions that help a business to move forward. The company's lines of business include warehousing, transportation, brokerage, etc.
Transervice Logistics


The company provides a customer-focused and flexible transportation solution for the clients. Many renowned brands have worked with this company for their transportation needs.
Ace Transport and Logistics LLP


The company has access to high-class carriers and haulers around the country. You will get the best customer service at the lowest price. The company specializes in auto, boat, motorcycle, heavy equipment, etc.
Brandon Transfer and Storage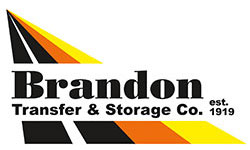 The company has more than 100 years of experience in providing transfer and storage solutions to its customers. It provides various services including residential moving, business moving, storage, medical equipment and computer transport, etc.
All these companies have many years of experience in this field. They have a good reputation and have successfully provided high-quality services to its customers all the time. If you are looking for a transport and logistics solutions provider in Palm Beach then you should choose one of these companies.